Are you wondering what to do in Cardiff this August?
Well rest assured there's plenty to keep you the kids, your better half and all your friends entertained this month and at Exchange Hotel we've put it all together in one helpful guide.
So, begin planning your summer in Cardiff here from the Exchange Hotel.
What To Do In Cardiff With Family
If you and your family like to keep active in the summer and enjoy spending time together doing new and exciting things then Cardiff is the place for you to spend a summer break during the school summer holidays.
And here's why.
High Ropes at St Fagan's
When: All Summer
Where: St Fagan's
If you have fearless kids who simply love being outdoors then pay a visit to St Fagan's where they can test their agility and their bravery high among the trees.
This sky high assault course includes swings and zip lines, balance beams and cargo bridges, everything needed to put you and your little daredevils to the test.
Perfect for fun outdoors in Cardiff, the High Ropes at St Fagan's are open all summer long.
Bat Walks
When: 1st, 8th, 15th, 22nd & 29th
Where: St Fagan's
In the dark of night some of our furry friends come out and stretch their wings around St Fagan's and experts are ready and waiting to take families on one of many Bat Walks.
Once the moon is out you and the family can take a nighttime tour of the museum grounds, torch in hand searching for bats.
A great nighttime activity in Cardiff for the whole family, if you aren't scared of the dark that is.
Gruffalo's Child
When: 2nd
Where: New Theatre
Everyone loves the story of the Gruffalo, in fact, we can bet you bottom dollar anytime you and your kids enter a wooded area everyone's eyes are on the lookout for the friendly monster.
The daughter of the Gruffalo decides to explore outside the cave one day and despite being told of the terrifying monster by her father she goes in search of the monster the mouse talked about.
Sure enough, she meets some familiar faces but will the Gruffalo's child encounter the gruesome monster her father did?
Eisteddfod
When: 3rd
Where: Harbour Drive
Fancy learning a little more about Waled on your visit to Cardiff?
Since the 12th-century groups of poets, musicians and artists have gathered together to celebrate and uphold the traditional Welsh arts.
This custom today forms a family friendly Welsh festival gives Welsh local artists, musicians and other creative types a platform to display their talents as well as giving others the chance to come and experience traditional Welsh songs, food, music and art together.
Dinosaur Festival
When: 11th
Where: Bute Park
Take a walk on the wild side this August in Cardiff at Bute Park.
During August Dinosaurs will walk the earth again in the heart of Cardiff city, and families of all ages are invited to see the mammoth lizards at the Jurassic Kingdom Dinosaur Festival.
There will some fabulous photo opportunities and the chance to see first hand how dinosaurs once lived on earth.
Cardiff Casefile
When: 11th,12th
Where: Starts 10 am – 12 pm Rules of Play Castle Arcade 
Explore the city of Cardiff in a fun and unique way by undertaking the Cardiff Casefile.
Help uncover hidden ancient symbols and solve a centuries-old murder with the help of clues, witnesses and evidence dotted around the city.
There will be some great prizes up for grabs including awards for the best dressed and fastest family, also a special 4-8-year-old task map for younger family members so they can work alongside the case with the older ones.
Wish Upon a Star Sing Along – Family Show
When: 17th
Where: Cardiff Bierkeller
We've all been lucky enough to grow up with a healthy dose of Disney magic on screen, and because of this, we can often find ourselves whistling along to the theme tunes of many a magical Disney Movie.
Put your knowledge of Disney songs to good use and attend the Special Family Friendly Sing-along songs at Cardiff Bierkeller.
There will be meet and greets with some of the best and most beautiful Disney characters and Princesses and plenty of fun and laughter in between the live musical sing-along performances.
Little Rebels Edition – Rebel Arcade
When: 18th
Where: Tiny Rebel Cardiff
Show the kids just how things have come since the earliest video games were introduced this summer at Little Rebel's Edition Rebel Arcade.
A special afternoon event has been arranged especially for summer holidays and will include some of your favourite vintage and retro games and then leaping into the future with the latest Virtual Reality and multi-player games.
Kids can play whilst adults sample some of the Tiny Rebels specially brewed ciders and beers! After all this family-friendly Cardiff event is taking place inside a brewery, it'd be rude not to have a pint or two.
Grand Medieval Mêlée
When: 18th, 19th
Where: Cardiff Castle
Take your Princesses and Knights along to see how life was lived in the times of old at Cardiff Castle.
Let them see Brave Knights do battle, listen to the most ancient form of musical entertainment and perhaps laugh a little at a common court jester.
Cardiff castle is a must-see on any family visit to the capital and during Medieval Mêlée the ancient grounds are really brought to life.
Pride Cymru's Big Weekend
When: 24th
Where: Cardiff City Hall
This month over 50,000 people will come together under one rainbow banner of love and celebration for Pride Cymru's Big Weekend.
The streets of Cardiff will be filled with colour as this hotly anticipated annual festival welcomes fun fairs, live music and entertainment for everyone can enjoy.
The countries largest celebration of equality and diversity is going to be the best it's been this year, so make sure you are in attendance at this year's Pride Cymru Big Weekend.
Paw Patrol Live! The Great Pirate Adventure
When: 22nd
Where: Motorpoint Arena
No city's too big, no pup is too small to go on The Great Pirate Adventure with Paw Patrol Live.
Join Ryder and the whole gang as they sail the seas in search of treasure, try and rescue a friend from a spooky cave and get back in time for the Mayor's celebrations in town.
It's all Paws on deck for this Paw-some adventure on the high seas and the crew even recruit an extra special pup crew member to the patrol.
Up & Coming Cardiff Club Nights
If you are visiting the city with your friends and fell like you'd like to sample some of that famous Cardiff nightlife then look no further than our what to do in Cardiff guide, it's got them all.
Hula Party
When: 4th 
Where: The Big Top
Pop on your grass skirt or dig out that Jawian shirt for the hottest club night in Cardiff this summer as The Big Top hosts a hotter than hote Hula Party this August.
This superb Cardiff club night will certainly set you summer on fire with the best and most progressive house music, tribal drumming provided by live performers and a list of singers and dancers to keep you entertained throughout the night.
Everyone will get a floral necklace to make their outfit even more tropical and if you are there early enough you could even get your hands on a free drink to get your Hula Party started.
Club Tropicana 80s Night
When: 10th
Where: The Globe
Although we can promise these Club Tropicana drinks are free, we can guarantee you'll have fun and there might be sunshine.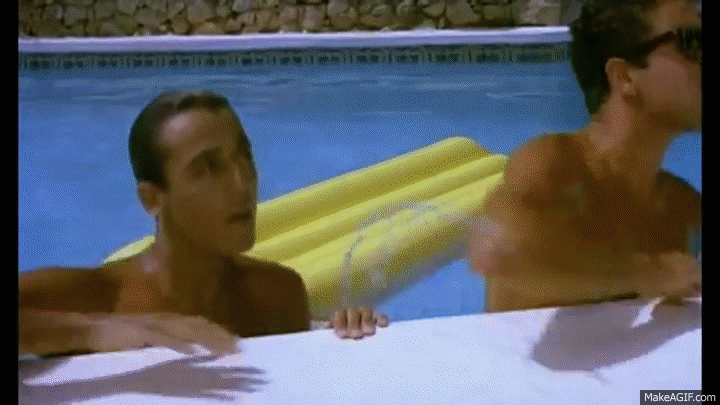 Come along a get ready to take a trip back to the decade of big hair, bright clothes, tiny shorts and cheesy tunes.
You and your mates are certain to have a fabulous time slipping back into the 80s in Cardiff this August at The Globe.
A-Levels Results Party
When: 16th 
Where: Pryzm
After a long couple of years in college, it's time to let your hair down and celebrate all your hard work and Cardiff's premier nightclub Pryzm.
Join the masses underneath the lazers and put your hands up for some of the biggest names in dance music, part of the amazing lineup.
A very special guest is yet to be confirmed alongside the one and only Artful Dodger and other deck dynamos. Pack your dancing shoes on your August visit to Cardiff.
Ascend Launch Night
When: 25th 
Where: Undertone
It's all about dance music this summer in Cardiff and one of the best live music venues in Cardiff will be bringing the house down this August.
A super special launch night will be taking place on August Bank Holiday and everyone in Cardiff is invited to dance the night away to tunes provided from some of the latest and greatest Cardiff DJ talents.
This intimate space promises a pumping party that will keep partygoers dancing all night long.
Music
If dance music isn't your scene and you prefer things a little more laid back then Cardiff has a fabulous live music landscape that covers everything from chilled out acoustic to well known classical and all that lies between.
Pull up a chair at any one of these live shows for an evening enjoying the very best of Cardiff's live music.
Late Night Fridays
When: 24th – 21st September
Where: Dyffryn Gardens
You couldn't get a more picturesque backdrop to enjoy an evening of live music in Cardiff than at Dyffryn Gardens on Late Nigth Friday's.
Take a seat on the magnificently manicured lawns outside the glorious grade II* listed Dyffryn Mansion and listen to a selection of live music provided by local performers, bands, artists and groups.
Spending your Friday night at Dyffryn Garden's is the ideal way to begin your weekend in Cardiff this summer.
Brooke Sharkey & Esther
When: 7th 
Where: Gwdihw        
In one of Cardiff leading live music venues, Gwdihw focus' on bringing the best musical talent to the eyes and ears of the music-loving public.
This summer a superb performer takes to the stage in Cardiff for your listening pleasure to provide her audience with an unforgettable evening of distinct live music.
For those who enjoy discovering something new, unique and interesting when it comes to music Brooke Sharkey at Gwdihw is an act you don't want to miss.
Vivaldi Mozart Paganini
When: 17th
Where: Llandaff Cathedral
Don't miss this rare opportunity to see a collection of the finst classical music played from inside one of Cardiff's grandest venues.
Music from the great composers of the past such as Vivaldi, Mozart and Tchaikovsky will be performed by the Chamber Philharmonia Cologne, of Germany's finest classical music ensembles.
This is the perfect way to enjoy classical music at its best inside the stunning Llandaff Cathedral this August in Cardiff.
Oas-is
When: 26th
Where: Glee Club
I think we can confidently state that its highly unlikely the brothers Gallagher will ever appear on stage together again.
But 'Stop Crying Your Heart Our' as Oas-is are the next best thing and 'Some Might Say' better because these fellows actually seem to like each other.
Their renditions of Oasis' greatest hits provide a nostalgic trip down musical memory lane, so 'Roll With It' and 'Take Your Time' because Oas-is is making sure the music of Noel and Liam will 'Live Forever'.
Stage and Screen
Still stuck for what to do in Cardiff this August?
There are a few other unique events to enjoy this summer in Cardiff that include watching movies in unexpected places or having a laugh with one of the brightest drag stars around.
Bianca Del Rio Comedy Tour
When: 2nd
Where: St David's Hall
Since of season six Ru Paul's Drag Race, Bianca Del Rio has certainly made a bang on the comedy and entertainment scene.
Her global tour is screaming success and as Hurricane Bianca sweeps the world she leaves audiences laughing until they cry her wake.
No one and nothing is safe from the scathing humour of Bianca Del Rio, if you've come to see her then be prepared for sharp wit, cutting humour and large than life hair dos.
The Greatest Showman Live Cinema Experience
When: 8th & 9th
Where: Cardiff Bierkeller
If you thought you'd seen it all at the movies then be prepared to experience The Greatest Showman up close and personal.
This marvellous modern musical will be screened live at Cardiff's Bierkeller and choirs, circus acts and talented performers will take centre stage and reenact the most spectacular scenes from the movie.
Of course, there will be the chance to sing along and get involved as well as enjoy a few well-timed drinks at relevant scenes in the movie. Take your seats for the greatest show in Cardiff this August.
Cardiff Rooftop Cinema
When: 17th, 18th 31st
Where: Jacobs Market
Don't get stuck in a hot and sticky cinema this summer in Cardiff, instead, make your way to one of the rooftop film screenings at Jacob's Market.
This is a one of a kind night at the movies complete with comfy deck chairs outdoor screen and views across the city skyline of Cardiff.
Watch the sun dip below the horizon as one of your favourite cult movies on the big screen. So far you can choose to relive the journey of Johnny Depp and Benicio Del Torro in Fear and Loathing in Las Vegas on the 18th or see Oscar-winning The Shape of Water on the 17th all high above the streets of the city.
Evita
When: 27th
Where: Wales Millennium Centre
One of the most powerful musicals of a generation, telling the life story of one of the worlds most famous women, Evita will be coming to Cardiff this August.
The stunning production that has taken the world by storm on both stage and screen tells the life story of Eva Peron.
A rags to riches story that includes iconic numbers such as Don't Cry For Me Argentina and You Must Love Me, Evita is a heart-wrenching watch and a must see on stage this summer in Cardiff.
Where To Stay & What To Do In Cardiff
Spend your summer holiday in Cardiff at the Exchange Hotel and enjoy attending any or all of these amazing events in August. You won't be stuck deciding what to do in Cardiff this summer with our amazing city events guide and the stunning accommodation we have waiting for you at the Exchange Hotel.
Our superb offers include group and family stays, meals and bed and breakfast and of course easy access to the best city centre events taking place throughout August.
Call 0151 601 8801 or email info@signatureliving.co.uk to book or enquire about your stay.